Accounting Services
We have prepared 1215 financial statements and 1160 corporate income tax returns. The Tax Office respects the integrity of our work, reflected in the fact that we have received only 23 inspections. We also offer our clients a comprehensive accounting software system for free.
All our services are completely certified.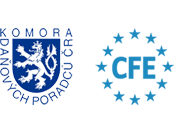 We meet with you to analyze the state of your books and your needs, or, in the case of new start-ups, set up the new accounting system.
We listen to your requirements so as to set up your accounting and analytical modelling of important figures.
We listen to your needs as per financial reporting and prepare sample reports for your inspection.
We analyze your field of business and assets to determine your obligations to the state authorities.
We make arrangements with you as to how (hard copies or electronic versions), when and where documents and receipts are to be transferred.
We provide you with an operating license for the comprehensive accounting software package free of charge.
We agree upon how routine communication is to be handled and who is to be responsible for it on both sides respectively.
We provide accounting and prepare tax records as per our clients' requirements. Our services include not only ongoing bookkeeping, but also reverse processing, reconstruction and their auditing.
Distance is no obstacle. You can check the results of our work anywhere, 24 hours a day.
Doing the accounts in-house and happy that way? You can still call on us for timely help in solving practical problems, whenever they occur. How should we structure our invoicing? How should we lay out our financial statements? How should we prepare reports and analysis? Our experts are ready to help you with these problems and any others.
For more information feel free to visit our Lexicon or Help Center.
an example of our accounting PRICES
COMPANY START-UPS CONTINUING WITH US RECEIVE A 50% DISCOUNT ON ACCOUNTING SERVICES FOR THE FIRST 6 MONTHS.


MONTHLY RATES

Monthly rate including 50 bookkeeping record entries

COST PER RECORD ENTRY

The price per entry drops as the amount of entries increases

SMALL COMPANIES AND SOLE TRADERS

Complete bookkeeping for companies and physical persons with a small amount of bookeeping records and are not registered VAT payers.

COMPLETE ACCOUNTING AND PAYROLL SERVICE FOR SMALL AND MEDIUM SIZED COMPANIES

A small sized company with 10 employees and 300 accounting entries monthly, registered to pay VAT quarterly and including representation before government bodies and continual supervision by tax advisors.
Interested in our services? Contact us.
Quick Price Quotation or Contact Form
Would you like to know how much our services will cost right away? Please fill out the form below and you'll receive a preliminary price quotation in your email in a matter of seconds.
COMPREHENSIVE MANAGEMENT OF YOUR ACCOUNTING
The management of all

sub-

balance sheet

records,

including records of

liabilities

, receivables

and assets.

Records of all VAT obligations.

All work is done as per national

accounting

regulations and

accounting procedures

.

The preparation of financial

statements in accordance with

the binding legislation and

its associated

inventory

of

balance sheet items

.
Preparation of the Annual Report and disclosure of selected financial statements as stipulated by law.
The

processing and filing of all

tax returns

, especially

value added tax

,

income tax

,

road tax,

real estate tax,

real estate transfer tax

and

gift tax.

Accounting advising and consulting.
Reporting.

You will be informed on a regular basis as to your company's

financial state

in reports printed in English and/or Czech.
STILL NOT CONVINCED?
Our clients receive management software to check the state of their accounts absolutely free of charge.
Save up to 50% of the costs otherwise spent on software, manuals and training for employees.

We are not a

one

accountant firm.

We provide

comprehensive services

for business people

from start-up and its first ledger entries to payroll and HR services and legal and tax advice.

Our work is 100% guaranteed and backed by a quality insurance policy and our strong capital reserves.
Since 1995 we have been helping clients from all over the world. We blend a personal approach to solve your specific needs with the cost saving efficiency of modern IT systems. Plus you needn't worry about language obstacles.
With BELL, you can get what you need done in English.
You can rely on us
We can also offer you additional services: