Payroll Services
To date, we have provided payroll solutions to 138 clients, and for their employees issued over 50 000 payslips. Of these, not one of was found to be lacking as to its social security contributions, health insurance or tax deductions. We provide continual assessment and peace of mind regarding tax matters with timely and efficient payroll processing.
All our services are completely certified.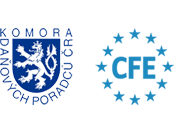 When we assume administration of your company's payroll duties, we process the complete payroll deductions, including taxes and insurance, health insurance, and those of Social Security. We prepare employees' payslips and annual declarations of income and tax deducted at source.
We prepare for you the annual settlement of taxes deducted from employees, the annual settlement of tax advances paid dependent on economic activity by employers, and the processing of old age pension contribution records.
We prepare reports on indemnification for the Labour Office and represent you at meetings and inspections with state authorities.
You may also opt for our wage payment transfer service, whereby the physical payments are executed by us, thereby maintaining absolute confidentiality as to individual wages and personal data within your company while also reducing your administrative overhead.
We provide human resources and payroll management tailored to meet your requirements.
Distance poses no problem fro us. All documents can be sent and shared electronically and operations by  Internet banking are a matter of course.
Personnel administration primarily involves the correct administration of the various items of paperwork required for each member of a company's staff and compliance with registration duties and other obligations to the government on behalf of the employer. Personnel administration also includes processing P45 forms, certificates required by employees, and statistical reporting.
Payroll administration foremostly includes complete payroll processing, including all relevant deductions for taxes and insurance, health insurance contributions and Social Security payments, the generation  of confidencial payslips for employees, preparing the annual settlement of taxes deducted from employees, the annual settlement of tax advances paid dependent on economic activity by employers, processing old age pension insurance records (ELDP), reporting of indemnification for the Labour Office and representation in meetings and inspections with state authorities.

Vedete si personální a mzdovou agendu sami a nechcete to měnit? Můžeme vám alespoň poradit při řešení praktických problémů, se kterými se běžně setkáváte. Své problémy můžete konzultovat s našimi odborníky.
AN EXAMPLE OF OUR PAYROLL PRICES
 The outsourcing of payroll and personnel administration provides entrepreneurs significant savings.
PAYSLIP ADMINISTRATION

Issuance of payslips, per employee

REGISTRATION OF NEW EMPLOYEES

Registration of new employees to social security and health insurance, entering the employee into the payroll system and calculation of deductions.

TERMINATION OF EMPLOYMENT

Signing the employee off from social security and health insurance, preparation of documents for the Employment Office and certificates of income.

ANNUAL wages statement including tax deductions

Surcharge for processing an employees annual wages statement together with tax deductions.
Interested in our services? Contact us.
Quick Price Quotation or Contact Form
Would you like to know how much our services will cost right away? Please fill out the form below and you'll receive a preliminary price quotation in your email in a matter of seconds.
Comprehensive personnel and payroll administration
Legal support while drawing up employment contracts and other legal agreements with employees.
Consulting and advice concerning labour law of the Czech Republic.
Processing of internal wage guidelines.
Payment of wages service
Preparation of employees' annual statements and records of old age payments (ELDP).
Representation on behalf of the company to all relevant authorities.
Processing of monthly and yearly employee reports and notifications.
Processing of reports and notifications to the Statistics Bureau.
Notifying the Labour Office of indemnizations.
Summary of all payroll statements available in Czech or English.
STILL NOT CONVINCED?
Our clients receive management software to check the state of their accounts absolutely free of charge.
Save up to 50% of the costs otherwise spent on software, manuals and training for employees.

We are not "> one

accountant firm.

We provide

comprehensive services

for business people

from start-up and its first ledger entries to payroll and HR services and legal and tax advice.

Our work is 100% guaranteed and backed by a quality insurance policy and our strong capital reserves.
Since 1995 we have been helping clients from all over the world. We blend a personal approach to solve your specific needs with the cost saving efficiency of modern IT systems. Plus you needn't worry about language obstacles.
With BELL, you can get what you need done in English.
You can rely on us
We can also offer you additional services: